PEM200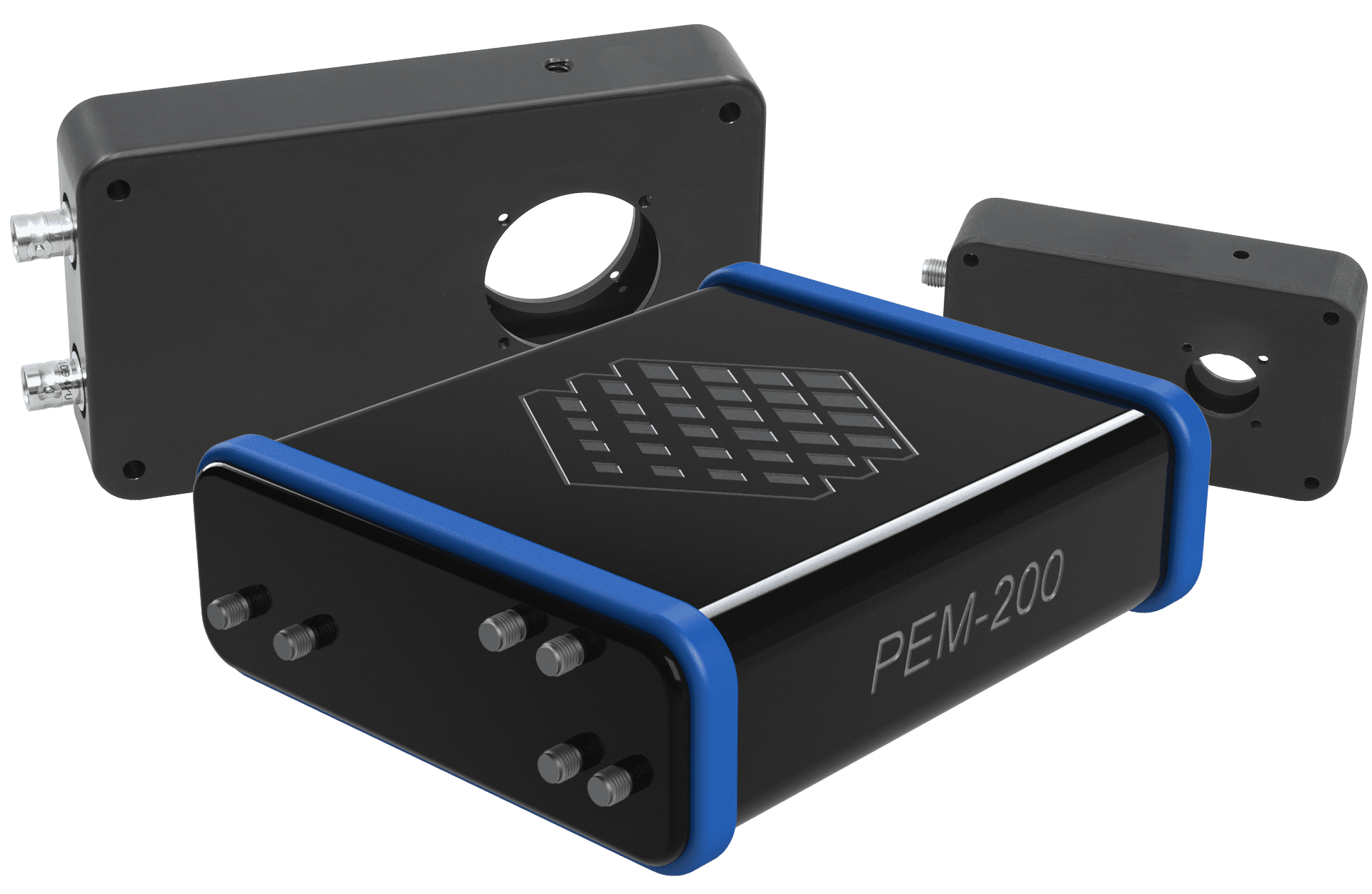 Currently Unavailable
Smaller. Lighter. Digital.
Same High Sensitivity.
Same Pure Sinusoidal Function.
Controller Features:
• Improved 50/50 duty cycle, 1f and 2f: 50% ± 1%
• Small Footprint: 62 mm x 135 mm x 174 mm
• Simplified connection – dual SMA cable from optical head to control box
• USB 2.0 and Ethernet Communication
• Low Power requirement - 1.7W (71mA @ 24V), typical.
Optical Head features:
• Models for use from UV – MIR
• High Transmission of Light, for most optics >90%
• High Power Handling Capability, 5 GW/cm2 for most models
• Large Acceptance Angle, as large as +/-40°
• Large Apertures, 16mm to as large as 27mm
• Durability, PEMs built are still in use for over 25 years
Whether you need a
complete solution
or a component for your
application
, we have the product for you.