The Exicor® family of birefringence measurement systems includes a number of critical accessory products to support the utility and increase the measurement capabilities of our Birefringence Measurement metrology line. Several of these accessories are listed below. We also specialize in providing custom accessories required to perform your measurements.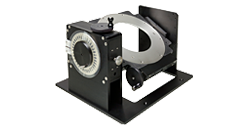 Sample Holders and Stages
Max View Stages - A wire grid support structure (patented) for looking at thin samples such as LCD Glass and Plastic films. This design offers support to thin samples while minimizing obstructions.
Tilt stages - Manual and automated versions are available for evaluating vertical birefringence and Rth in samples.
Rotation Stages - Manual and automated versions are available for positioning sample optical axis relative to the measurement gage.
Variable Diameter Part Holders
Custom Part and Multiple Part Holders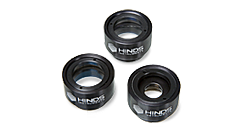 Replacement Reference Samples
Characterized samples for monitoring and evaluating Exicor® system performance - for current Exicor® customers only.
 <1 nm Sample
15 nm Sample
100 nm Sample
Custom retarders available
Reference Samples are also available in sets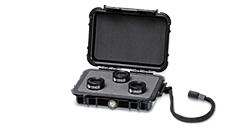 The Exicor Software
DLLs - We offer Dynamic Link Libraries (DLLs) for seamlessly integrating Exicor systems into your software program.  Feature and function call documentation gives your programmer control of the core functions of Exicor.  (Program development support is also available)
Hinds Scan in Motion™ (SIM) - High speed Data Collection Software is available for new systems and can be upgraded into existing systems
Custom Functions and Features - We also offer custom HMI Software options.  This includes process support, custom views and reports, statistical analysis with our engineers working with you to understand and optimize birefringence measurements to needs within the actual application environment.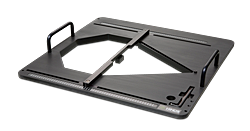 Special Optical Configurations and Wavelengths
Light sources (Laser, Lamp, LED)
Custom Wavelength Calibrations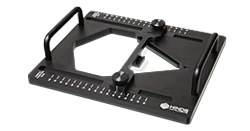 Curved Surface Parts
System adapter/compensation optics
Index matching fluid tubs
Contact us for more information about what is possible and to see how Hinds Instruments works with our customers to provide unsurpassed polarization metrology solutions.