Hinds PEM with Advanced Thermal Control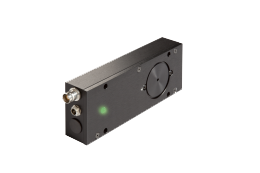 Hinds Instruments announces the PEM-ATC™, a photoelastic modulator with advanced thermal control. This PEM offers long term retardation stability and freedom from drift caused by ambient temperature fluctuations.
Contact us for more information on the PEM-ATC.
The ATC option is available for the following PEM head models:
Please contact us about other PEM models and if the ATC is available for that model.
Hinds PEM-ATC:
PID Controller
Temperature Sensor
Internal Heaters
Feedback Control
Internal temperature maintained at 32C